In the past, we have seen Android phone brand ambassadors make sponsored posts on social media with an iPhone. The notable ones are Gal Gadot's Huawei Mate 10 Pro tweet and Anushka Sharma's Google Pixel 2 XL tweet which were both made with iPhones.
We have also seen official accounts of Android phone brands post tweets with an iPhone. Two unforgettable ones include a Galaxy Note9 tweet made by Samsung Mobile Nigeria and a Razer Phone 2 announcement tweet.
However, the aforementioned examples have now been topped by a new one: A tweet from Realme Mobiles' CEO, Madhav Sheth, which was made from an iPhone.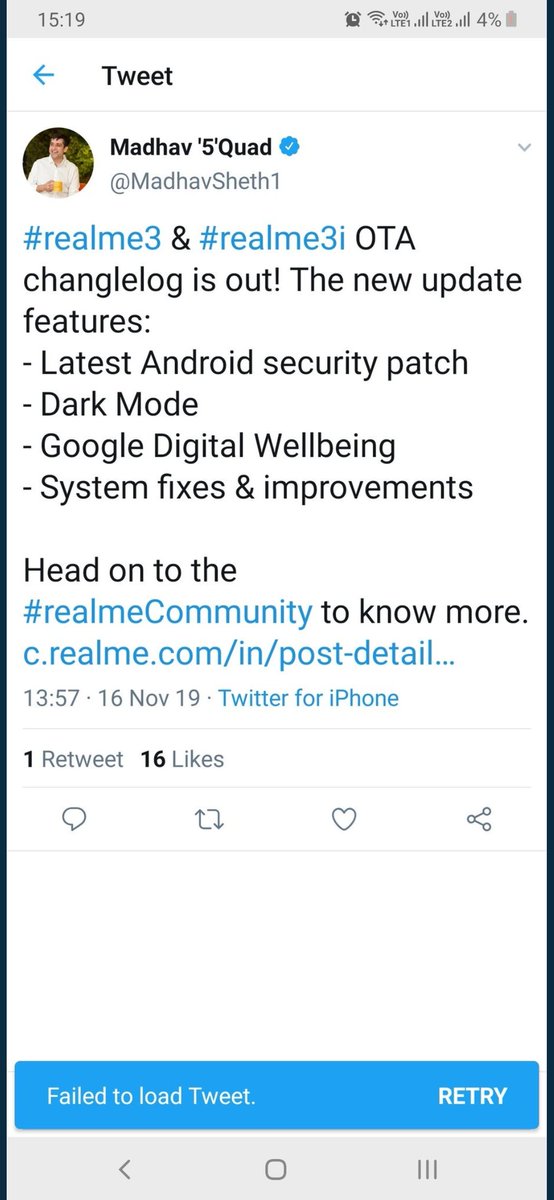 Yesterday, the top executive posted a tweet about new updates available for the Realme 3 and Realme 3i. The now-deleted tweet was sent from an iPhone. However, thanks to Twitter's feature which allows you to still see a deleted tweet so far you have interacted with prior to its deletion, a screenshot of the tweet is available on the web. The screenshot was shared by Tech YouTuber, Abhishek (@geekabishek_).
While the gaffes committed by brand ambassadors can be attributed to those managing their social media accounts, those by the official accounts for Razer and Samsung can be blamed on the manufacturers who seem to not have provided their workers with work phones or don't enforce they only use their work phones for work.
With respect to Mr. Sheth's case, it is unclear if the tweet was posted by him or an assistant tasked with managing his account. Nevertheless, it is a bad look for the young brand. There are a couple of comments on Twitter saying it means Mr. Sheth doesn't even trust his own brand if he is using a competitor's device. However, a few others say what he did isn't a crime.
We want to hear your thoughts on the matter, so please drop a comment.