Smart products designed for women are becoming more and more popular in the market. Xiaomi last year launched a couple of feminine products, one of which is the Mijia LED makeup mirror. The brand which also launched a portable makeup mirror/power bank earlier this year has just released an improved Mijia LED makeup mirror.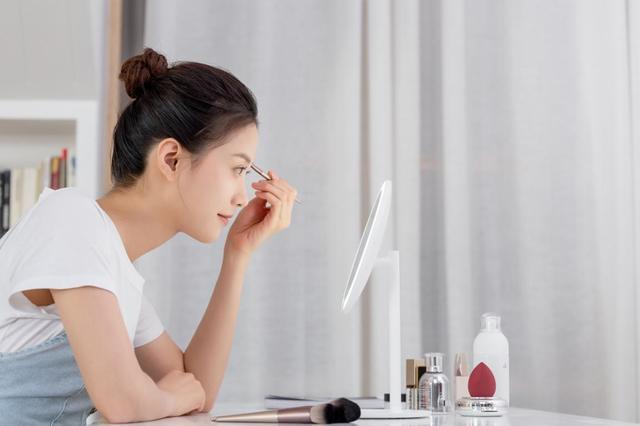 The product retains Xiaomi's reputation for high quality and cost-effectiveness.  The makeup device features a circular 6.5-inch high-definition silver-plated mirror. The bottom and middle of the mirror are finger-tact switches that support three-level brightness adjustments. The patented ring-shaped light guide plate is around to ensure brighter and more uniform light. The bright light has 92% sunlight similarity and restores face color with high fidelity.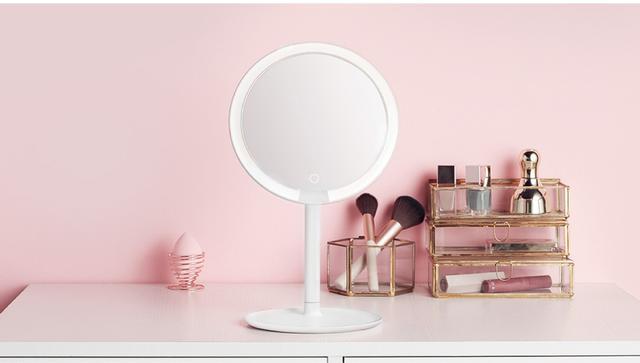 In terms of the appearance, the Mijia LED makeup mirror still continues the minimalist, pure white design style of Mijia products. The body is made of matte ABS material. At the same time, it is also a professional LED makeup mirror with high colour reproduction light guide technology. Different from the ordinary makeup mirror lamp bead ring design, it adopts a ring-shaped shadowless illumination design. The high color rendering lamp beads are driven at both ends, and the light is evenly illuminated to the entire face through the light guide dots to restore eye makeup and lip makeup. The true color of the makeup prevents heavy hands during makeup and makes the base makeup more transparent and natural.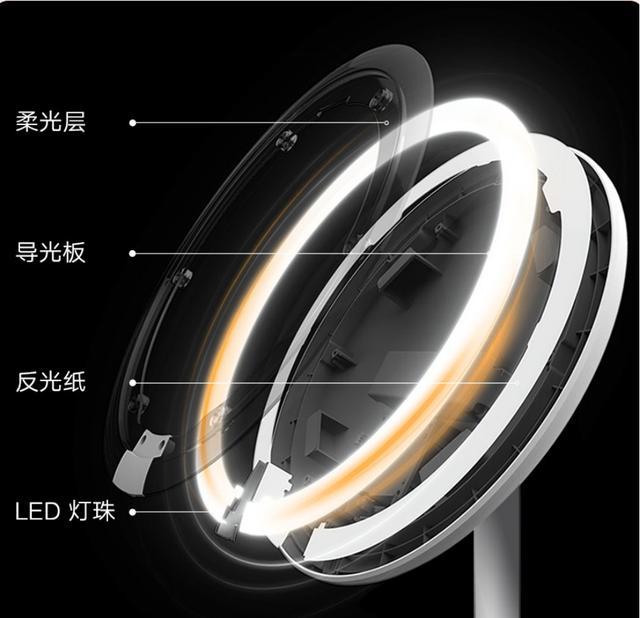 In terms of brightness adjustment, Mijia LED makeup mirror is designed for low, medium and high brightness. The low-level 300lux is suitable for daily skincare at night, the medium-level 500lux is suitable for daily makeup use, and the high-level 900lux is suitable for fine skincare and detail makeup use. It can be adjusted at the touch to meet different makeup and skincare needs. The natural daylight-like light . is soft and does not hurt the eyes.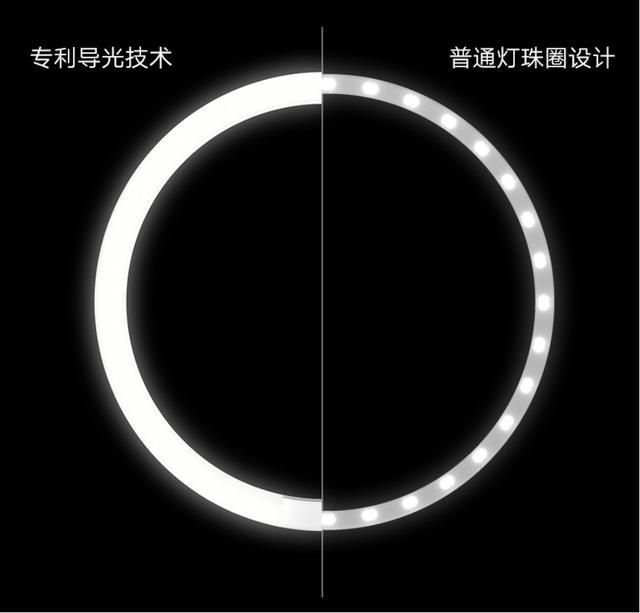 In terms of mirrors, it uses high-definition silver-plated mirrors imported from Germany, which can restore the high-definition texture without deformation, ensuring more detailed and clear observation of facial details such as pores and red blood, and it is also specifically aimed at Asians in terms of skin color and red color. Brightness indicators are optimized to effectively restore true and delicate makeup.
Mijia LED makeup mirror adopts a rechargeable design, which is directly charged through the Type-C interface. It can be plugged in and used while charging, or it can be used wirelessly with the built-in 2000 mAh lithium battery. It can be fully charged in 4 hours and can be used for 30 minutes at the highest brightness every day.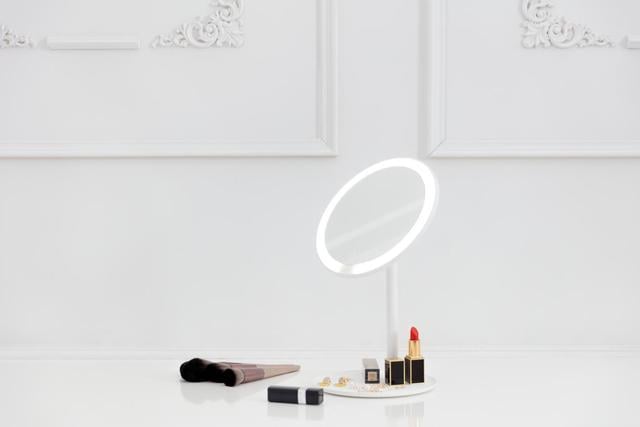 In addition, Mijia LED makeup mirror also supports adjustable mirror angle 0 ° -45 °. The makeup mirror chassis also has a storage function, which can hold lipstick, perfume, bracelets and other small objects which can easily be misplaced. The base of this makeup mirror can also be disassembled, so it can be easily carried when travelling.
Mijia LED makeup mirror is a very cost-effective high-value LED makeup mirror. It is definitely an advanced makeup tool that is definitely worth starting. It is also the best choice for female friends at the festival.