Google always keeps incrementing its services using new features and enhancements. They always tend to make the services user-friendly and feature-rich by listening to users' demands in real-time. On such a similar note, Google Maps has recently received a new filter to classify the Electronic Vehicles charging stations based on plug type. Google Maps adds filter of plug type for EV charging stations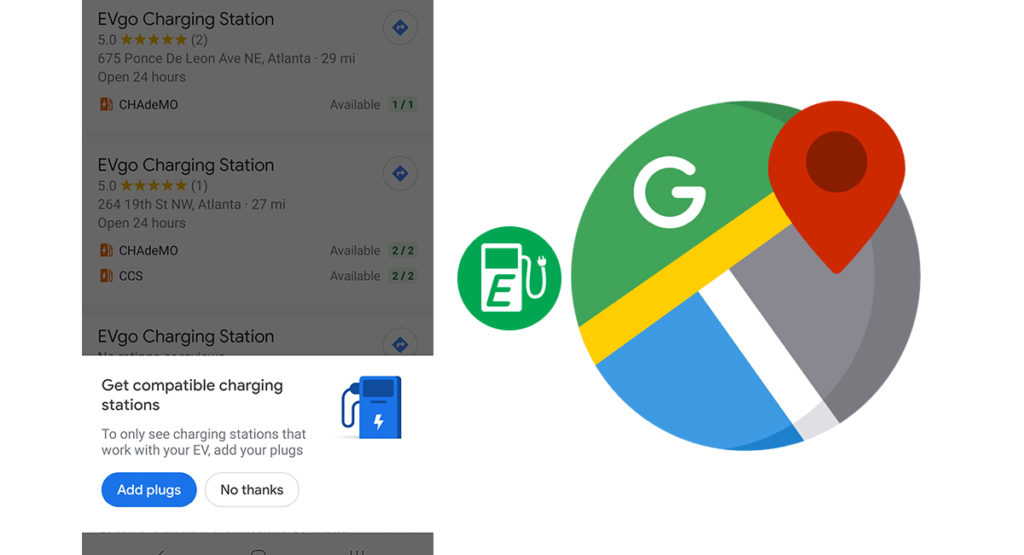 The search giant finally paid heed to the users' demand who own an electric vehicle. There are different types of charging connectors used by several car manufacturers. For example, Nissan use CHAdeMO, Tesla uses its connector, and the BMW and VW use CCS plug type for charging their cars. However, the users can choose from different plugs, including J1772, CCS (Combo 1), Type 2, CCS (Combo 2), CHAdeMO, and Tesla.
Since the inception of the EV search facility got over Google, the users were missing out on the ability to filter results based on the connector type. The recent update will surely a sigh of relief for the daily drivers. It will help them to drive card directly to the compatible charging station. Especially, travelers using Electronic Vehicles will surely benefit from such a service.
To use the new feature, the users can head over to the Google Maps > Settings > Electric Vehicle Settings >Your Plugs > Choose and save.   This way, users can flawlessly search the compatible EV stations using Google Maps. It's a crucial feature for the users and will end the users' reliability of using third-party apps like PlugShare.
(.)