When it comes to smartphone design, the current trends are notches, punch holes or "full-screen". For those who adopt the third type of design, they usually go with a slider design as is the case with the Mi MIX 3; pop-up selfie camera just like the OnePlus 7 Pro, or flip cameras like that of the ASUS Zenfone 6. Other than ASUS, another manufacturer that adopted the flip camera design this year is Samsung with its Galaxy A80, though the phone uses a combination of a slide mechanism and a flip mechanism. A recently published patent has revealed Huawei may also adopt the flip camera design for a future device.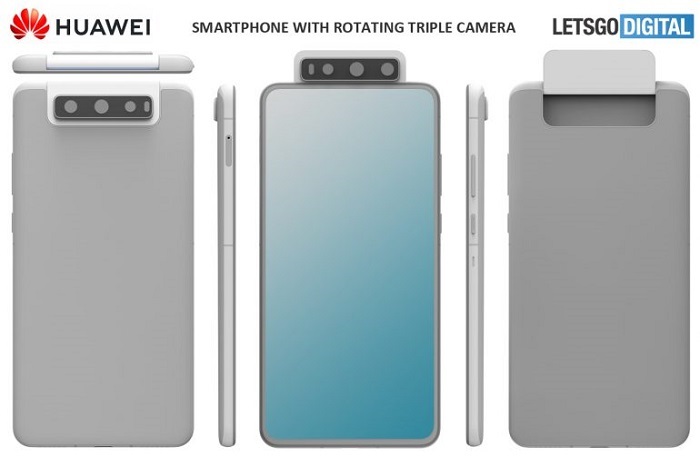 According to a report by LetsGoDigital, Huawei filed a patent for a device with a flip camera design similar to that of the Zenfone 6 on January 9, 2019. The patent was then published by the World Intellectual Property Office on December 17, 2019.
While the design is similar to that of the Zenfone 6′, Huawei's own has three cameras instead of two. The triple camera setup will be able to flip 180° to double as the front-facing cameras. If the setup includes an ultrawide angle camera, owners will be able to take wide-angle selfies.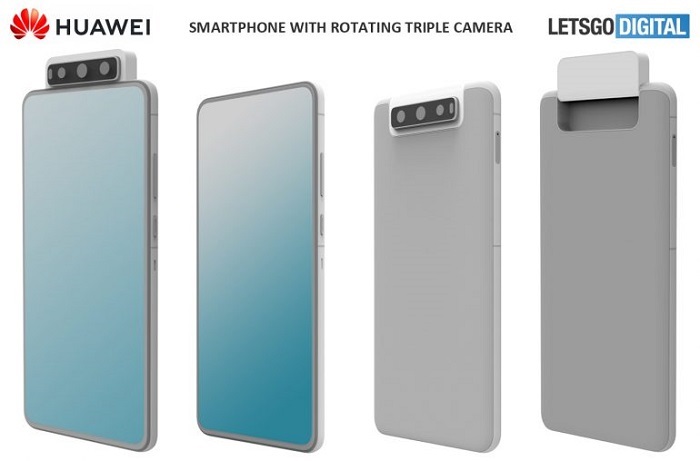 Last month, it was reported that Huawei may adopt a flip camera design for the P Smart Z 2020. The P Smart Z that was announced this year has a pop-up selfie camera, so a switch to flip cameras for its successor makes sense.
If the P Smart Z 2020 launches next year with flip cameras, it won't be Huawei's first device to adopt the design. That record is held by the 2015 Huawei Shot X which is also known as the Honor 7i.