Touted as Motorola's first foldable phone, the Razr is quite intriguing in every aspect. It boasts mid-range specifications, coupled with a steep price tag, but details about what's inside the device have been few and far between. Thanks to iFixit's teardown experts, we now have our best look yet at its sophisticated mechanical hinging mechanism.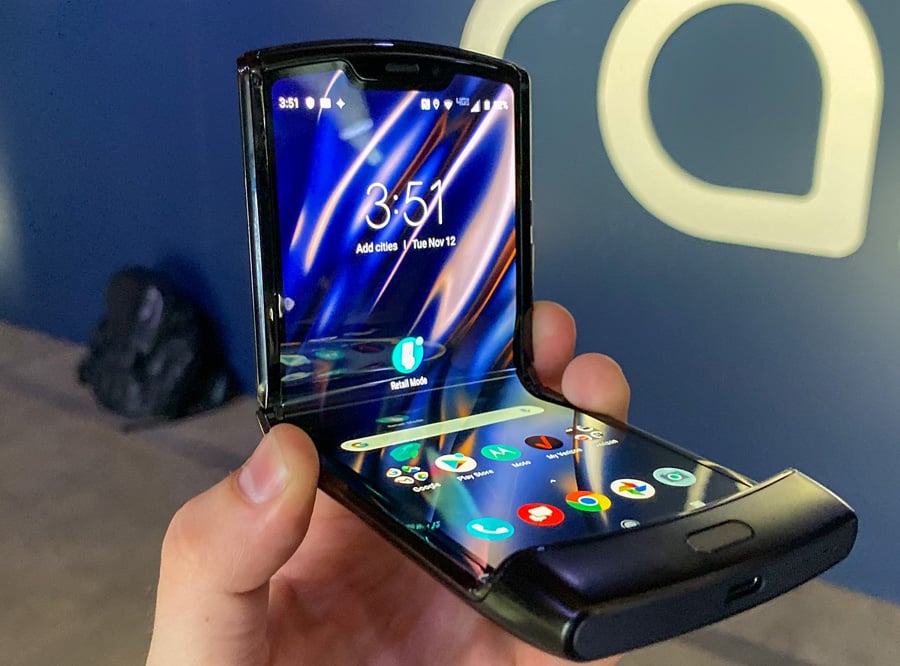 On February 13th, iFixit shared a comprehensive teardown of the Motorola Razr. Raving the "numerous feats of engineering" that the Chicago-based multinational telecommunications company managed to pull off in terms of design, iFixit said that the intricacy made the Razr the "most complicated phone-based contraption" it has ever disassembled.
The Razr is not one of those handsets that can be taken apart and put back together by DIY repair enthusiasts. First off, opening the device is quite a backbreaking task as Motorola has used a lot of glue to keep it in place. Moreover, the device is teeming with easy-to-snap flex cables that are nothing short of booby traps if you are an amateur repairer.
Considering the arduous process of even opening the Razr, iFixit says it is surprising that Motorola charges just $299 for screen repairs. The Motorola Razr garnered iFixit's lowered repairability score of just 1; however, it admitted in its writeup that it isn't easy to perfectly repair the first-generation handset.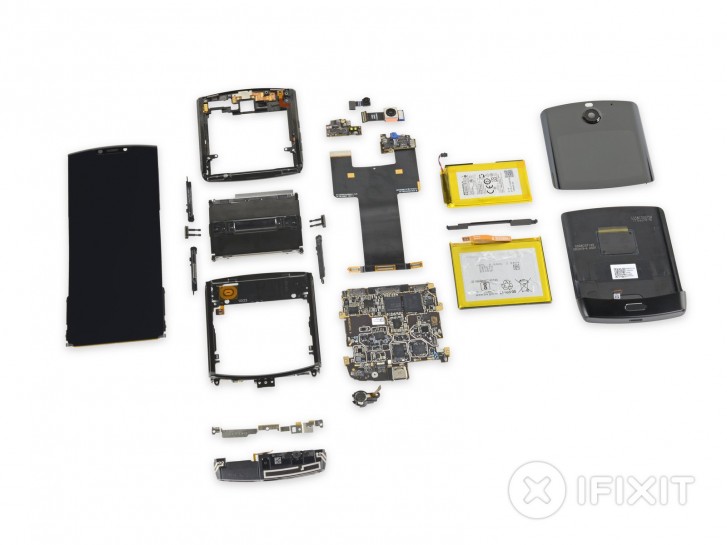 Repairability remains one of the biggest woes when it comes to foldable devices, given that the folding display and hinge mechanisms' reliability is yet to be proven. When folded in half, the Razr has a noticeable gap right between its hinge and display on either side.
It can be recalled that Samsung's initial attempt at the Galaxy Fold was plagued with problems associated with a similar gap as it was widely-believed that debris could get collected in this gap and cause all sorts of problems. Furthermore, the burning question on popping inside everyone's head at the moment is whether or not these foldable devices can stand the test of time. In short, can these devices endure regular use?
CNET's recently conducted folding test suggests the hinge is likely to break in less than 12 months, but Motorola claims it is built to last relatively longer than that. To know whether or not the company's claim is true, we will need to wait for two or more years until consumers have used these foldable devices in the real world.
Are you surprised by the low repairability score of the Razr? Share your thoughts in the comments section below.
(Source)