It turns out Huawei won't be the only one holding an online-only conference on February 24. Its subsidiary, Honor, has also announced that it will have a conference which will be livestreamed on the same day.
The announcement was made on Twitter by the official Honor account. The conference which is tagged the All-Scenario Intelligence Conference will be a livestreamed event that will begin at 18:30 CET (11 PM IST). While Honor did not previously announce an MWC event, it appears they had one planned but didn't get to announce it before this year's MWC was canceled.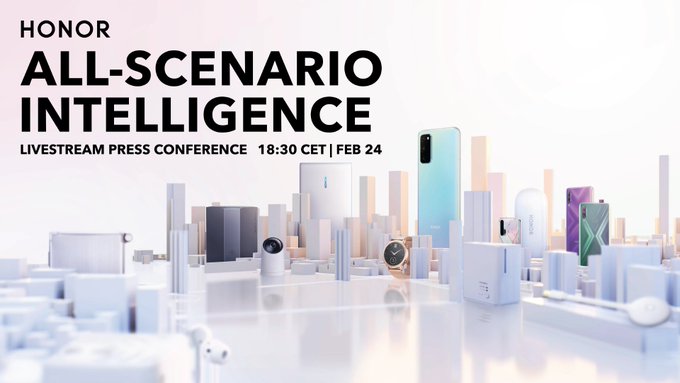 The image attached to the tweet shows a number of Honor products including a smart security camera, the Honor MagicWatch 2, the Honor V30, the Honor 9X, and Honor 9X Pro, etc.
This will be Honor's first global event this year and we expect some of the products it has launched in China in the past few months will be announced at the event.
Last week, a leaker revealed that the Honor 30 series will be announced in April 2020. The manufacturer is also expected to announce a flagship tablet too called the Honor MagicPad.
(Source)