The Galaxy S20 Ultra 5G launched as the first phone with 16GB RAM. We thought the Mi 10 Pro 5G will also have a 16GB RAM version but it maxes out at 12GB. Today, Ni Fei, President of Nubia Technology Co. Ltd., revealed that the Red Magic 5G will have 16GB of RAM.
In the Weibo post, the company's top executive said he carried out a poll to find out if 16GB of RAM is necessary on a device. The result of the poll showed people do want 16GB RAM phones. Based on the result, Nubia has decided there will be a 16GB RAM version of their upcoming Red Magic 5G gaming phone.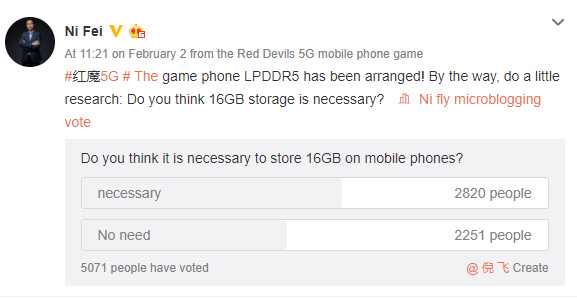 The Weibo post even includes a screenshot of the device's About Phone section and it confirms there is a 16GB RAM version and also reveals some other details. It was previously revealed that the phone will have LPDDR5 RAM supplied by Samsung.
The image reveals the upcoming phone has model number NX659J. It runs Redmagic OS version 3.0 based on Android 10 and with January 2020's security patch.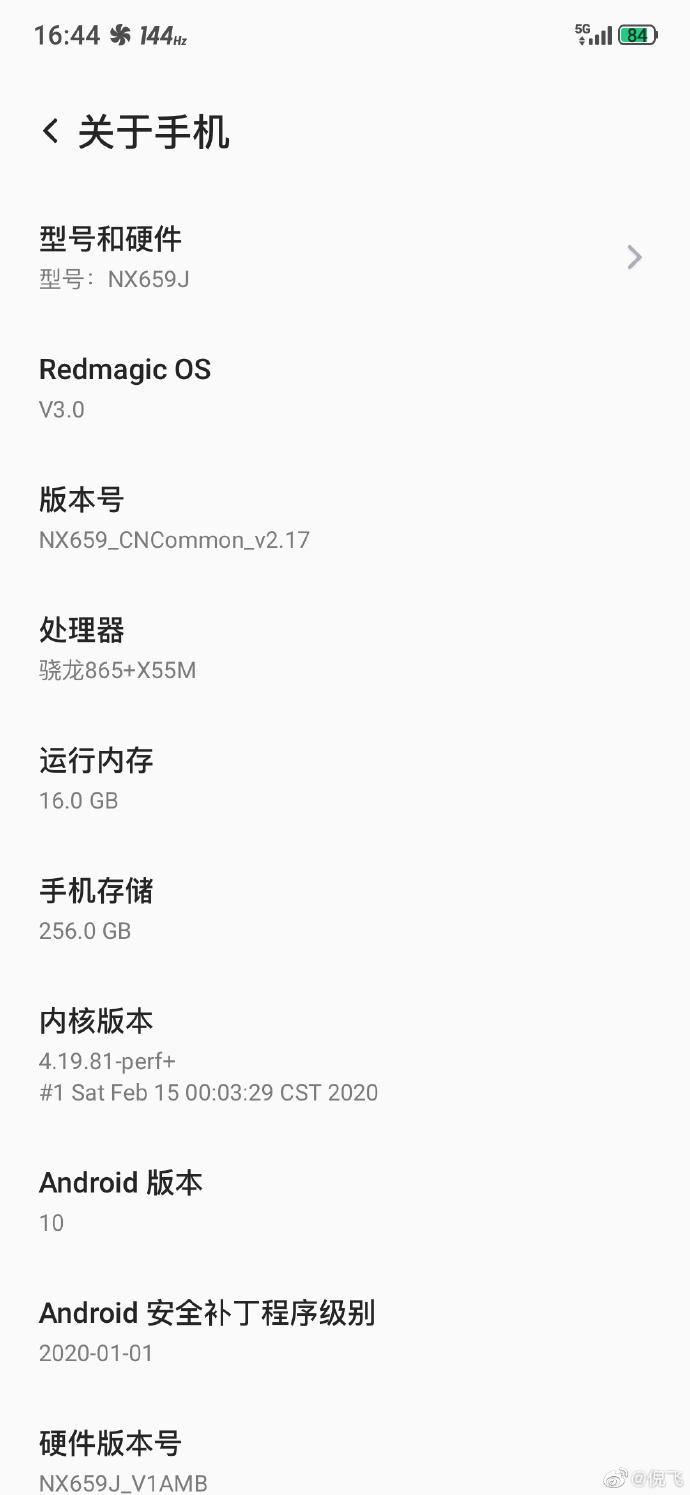 This version has 16GB of RAM and 256GB of storage. Previous Red Magic phones don't have storage expansion slots, so don't expect this to have. However, 512GB of storage would have been better. The image also confirms the Red Magic 5G is powered by the Snapdragon 865 processor and has a Snapdragon X55 5G modem.
Other confirmed features include a 144Hz refresh rate, triple rear cameras, WiFi 6, 240Hz touch sampling rate, and a built-in cooling fan.