Vivo has just announced the Vivo Z6, which is a 5G smartphone. The device will go on pre sale on 29th February 2020 and will target the mid range segments. While specs regarding the smartphone had already been revealed, the company unveiled additional information about its battery and charging capabilities earlier today (21st February 2020).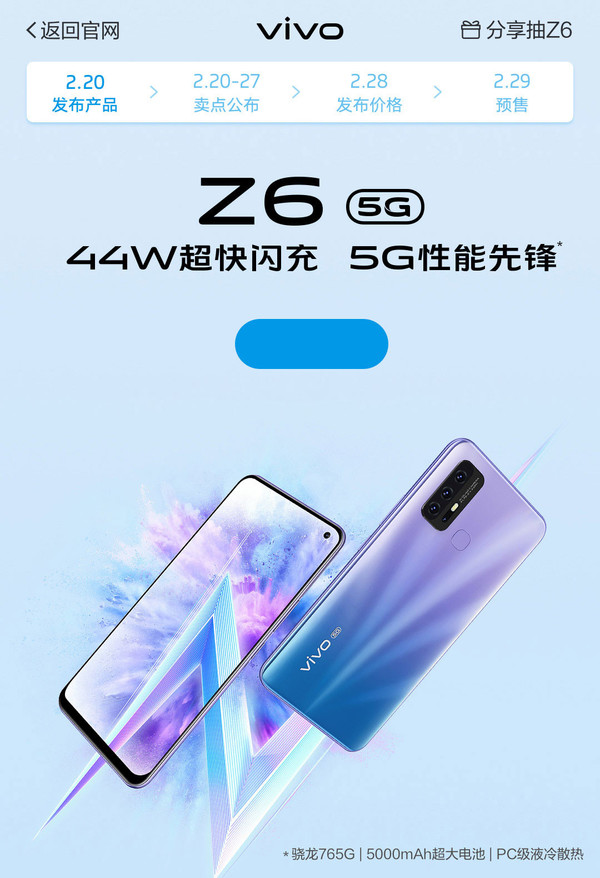 For those unaware, Vivo Z6 features Qualcomm's Snapdragon 765G SoC with the X52 5G Modem. Since the handset is 5G enabled, battery life does become a concern. Thus, the smartphone is powered by a large 5,000mAh battery pack which also supports 44W fast charging.
According to official notes, the Vivo Z6 is capable of charging up to 30 percent in just 14 minutes thanks to the ultra flash charging. Furthermore, in just 35 minutes the device can reach 70 percent charge while a full charge in 65 minutes. Vivo has achieved the fast charging capabilities by including a dedicated high efficiency charging chip and charging acceleration technology. Through its high conversion rate and charge pump technology, the smartphone is capable of receiving a full charge even during gaming while being protected by multiple safety features as well.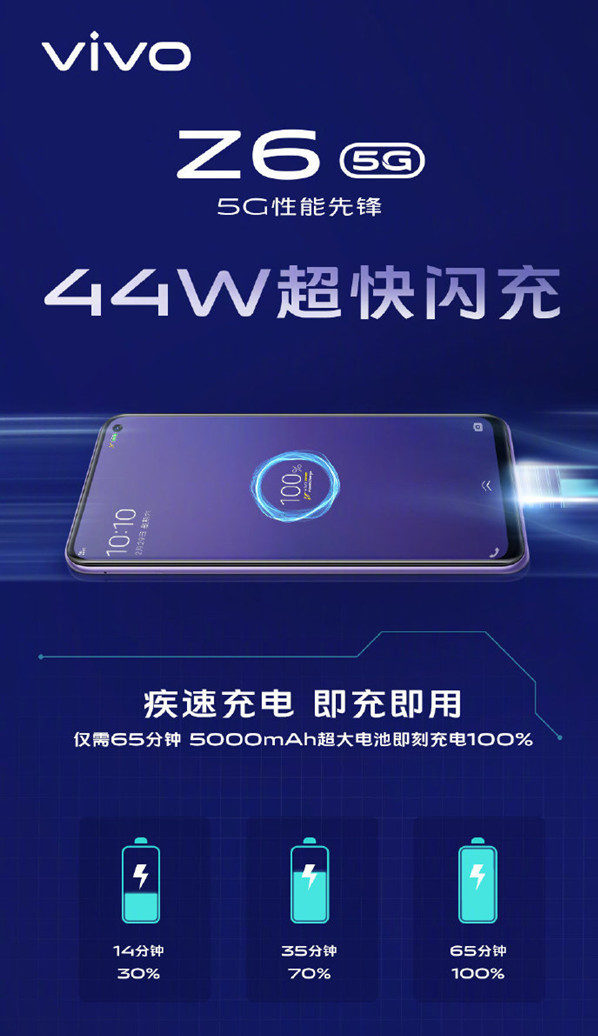 The Vivo Z6 will go on pre sale later this month on 29th February 2020. Although reservations are currently available. The Chinese tech giant is also offering a raffle event for users to win different prizes, with those that book and share about the event receiving higher prizes according to different levels. Notably, the first 900 users that book the Vivo Z6 before February 29th will receive an XE900 headphone worth 599 Yuan (roughly 8.38 US Dollars) for free.