The sub-brand from Vivo – iQOO is back with their another Flagship Killer at an unbelievable price.
 The History of iQOO
The iQOO Z1 is a brand-new 5G smartphone from a Vivo sub-brand "iQOO". iQOO is performing well in the global market the have released many smartphone for example, te iQOO 3, iQOO Neo 3, etc. These smartphones were released with an aggressive (competitive) pricing in many markets around the globe. Long story short, iQOO is a trustable smartphone brand and you can buy their smartphones without any worries.
Naming
The naming of iQOO Z1 5G is similar to it's parent company's Vivo Z1.
iQOO Z1 5G Specifications
Processor
The iQOO Z1 is a 5G phone which features the brand new Mediatek Dimensity 1000+ processor, which is an upper mid-range processor, but iQOO is offering it at a really low pricing. iQOO Z1 5G's processor would exceed your expectations keeping the price in your mind. The Mediatek Dimensity 1000+ SoC features the Mali-G77 GPU which is a flagship GPU used in flagship processor from different – different companies. Dimensity 1000+ is a 8 core processor featuring 4xARM Cortex A-77 @2.6GHz and 4xARM Cortex-A55 @2.0GHz of clock speed respectively. iQOO Z1 5G is the first smartphone to feature the Mediatek Dimensity 1000+ processor.
Display
The iQOO Z1 5G features a 6.57 inch IPS display with an resolution of 2400 x 1800 (FHD+). The phone has an aspect ratio of 20:9 which means the smartphone going to be a little taller than the regular smartphones of 2019, which again means the trends of 2020 are followed thoroughly. The display features a punch-hole at the top-right corner which looks fabulous and matches with the modern standard smartphones. The display in iQOO Z1 5G has a HDR10 certified display. If this much wasn't enough for you then let me tell you this display has a refresh rate of 144Hz, which is just outstanding, you can just imagine how smooth would it feel while using the smartphone and playing games. It is the 3rd smartphone in the world to feature an 144HHz display after the first Red magic 5G (sAMOLED, second iQOO neo 3, and the third is itself the iQOO Z1 5G. Ya! it is the second phone from the same company to feature a 144Hz display, which is fabulous.
Back Design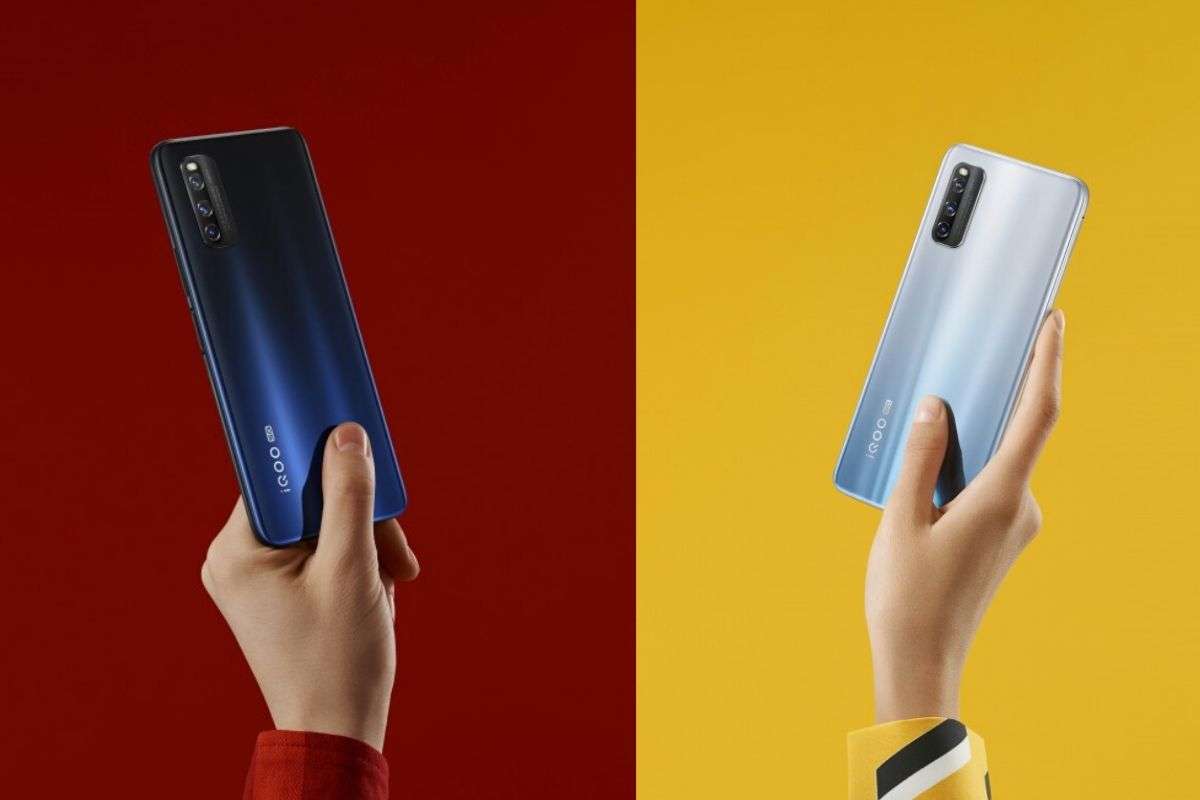 The back design of the iQOO Z1 5G also looks pretty decent and is follow the 2020 trend of putting the cameras in a box. The back is available in  2 (colors)designs Space blue and 'Galaxy Silver. The smartphone's back design looks inspired from the back designs of their previous smartphones.
Ram and Storage
iQOO Z1 5G is available in 3 ram and storage varients.
6GB + 128GB
8GB + 128GB
8GB + 256GB
iQOO Z1 5G is using LPDDR4X ram and UFS 2.1 and 3.1 storage. Which is pretty damn good according to the pricing.
Battery and Charging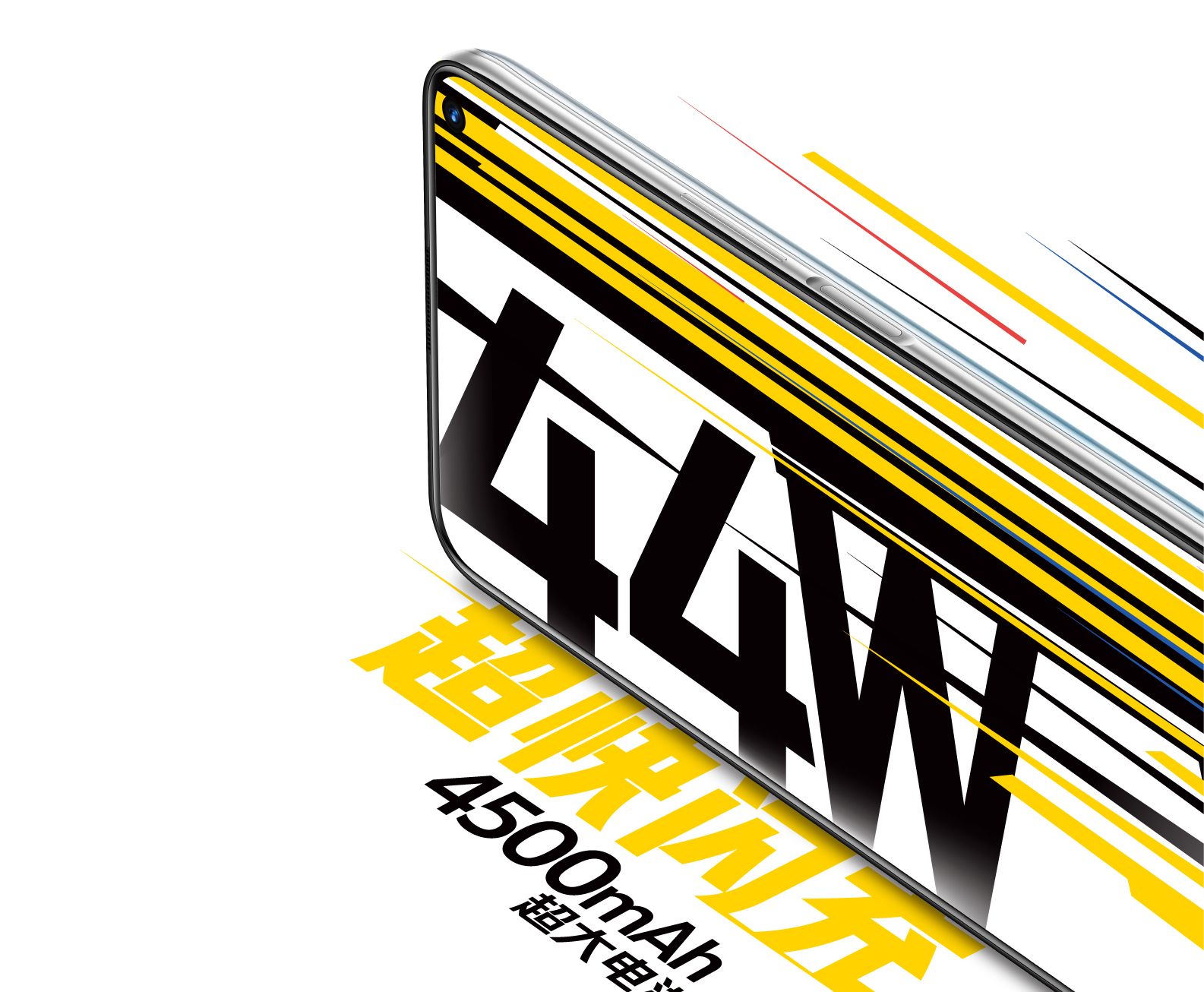 iQOO Z1 5G has a battery capacity of 4500 mAh with a fast wired-charging of 44 watts (Super Flash v2.0), it can charge 50% of the battery in just 23 minutes. There is no wireless charging support on the smartphone.
SIM Slots
iQOO Z1 5G has dual sim slot with dual sim card support (GSM + GSM) with no micro sd card support.
Operating System (OS)
iQOO Z1 5G runs iQOO UI 1.0 based on Android 10. The OS is pretty good and looks alike to Vivo's OS (fun touch or jovi OS).
Biometric Security
iQOO Z1 5G has 2 options for you to unlock your smartphones except the traditional ways to unlock your smartphone (pin, pattern, password). In the biometric ways to unlock your smartphone you got two options fingerprint and face-unlock. The finger-print scanner is side-mounted and is blazing fast and the face-unlock is fast as well,  but only problem with it is the fact that the face unlock is 2d so it is not safe AF.
Cameras
Rear-Cameras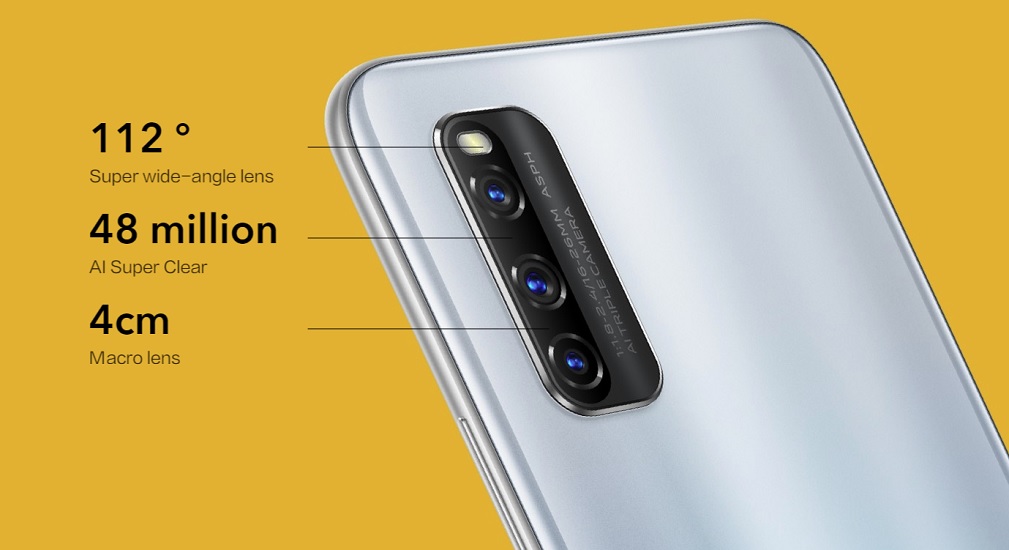 The rear panel of iQOO Z1 5G consists of 3 cameras, which include a 48MP  f/1.79 main camera, 8MP f/2.2 ultra-wide angle camera and last but not the least 2MP, f/2.4 macro camera and a flash at the top.
Front Camera
iQOO Z1 5G has a 16MP f/2.0 front camera which can shoot decent pictures
Other Features
There is a feature which many a time flagship smartphones miss out on and te regular user always wants it and it is the 3.5 mm headphone jack which present on the iQOO Z1 5G. The iQOO Z1 5G supports bluetooth 5.0 and Wi-Fi-6, and a dual frequency GPS.
Weight and Dimensions
The iQOO Z1 5G weighs around 200g at 194.78g. The dimensions of iQOO Z1 5G is 163.97 x 75.53 x 8.93 mm. iQOO Z1 5G's height is 163.97 mm, width is 75.53 mm and thickness is 8.93 mm.
Summary Image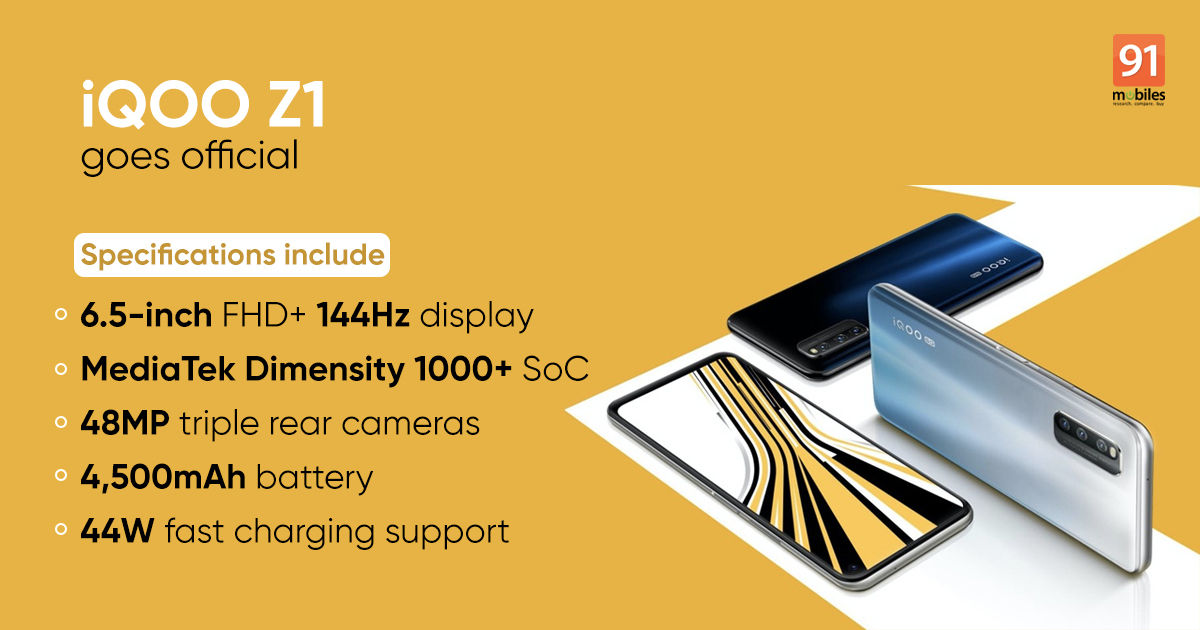 Pricing
Now it is the time for our favourite movement which is pricing.
The iQOO Z1 5G is priced at:-
6GB +128GB =

23,411.11

 Indian Rupee,

2,198

 Chinese Yuan,

309.63

 United States Dollar,

252.88

 Pound sterling
8GB + 128GB =

26,616.01

 

Indian Rupee

,

2,498

 Chinese Yuan,

351.87

 

United States Dollar,

287.39

 

Pound sterling

8GB + 256GB =

29,812.07

 Indian Rupee,

2,798

 

Chinese Yuan

equals,

394.15

 United States Dollar,

321.98

 Pound sterling
The above prices are exact conversion from Yuan to different currencies but the real prices may vary due to different cause/reasons in different regions.
I don't know what else can you expect from a smartphone this cheap. This smartphone is a cheap beast.